Virtual Tour for Museums, Galleries and Cultural Heritage
The Multimedia Virtual Tour is an extremely marketing and communication tool powerful for the enhancement of places of culture and art.
Many tourists love to visit places of culture and beauty. Unfortunately, many people, due to lack of time or inattention, are not always able to understand all the details that are hidden behind a work of art.
With a few exceptions, most places of culture have experienced a decline in visitors over time. However, current technology can help stimulate interest in the artistic and cultural heritage, in particular towards the new generations who are the main users of the most modern applications.
TODAY IT IS POSSIBLE TO MAKE AN IMMERSIVE VISIT THANKS TO THE TECHNOLOGY OF VIRTUAL REALITY.
In practice, these are simulations of the physical space of a museum that use a combination of photos or images rendered visible in 360 degrees, which can be viewed through virtual tour applications such as GoRound.PRO
In this way it is possible not only to visit all areas of a museum by moving through the various environments, but also to interact through hotspots that allow the user to view multimedia information such as texts, sounds, images or videos.
Let's imagine visiting a virtual tour of a section of a museum. Suppose this area contains ancient statues or artifacts. Within the virtual tour, you can click on one of these interactive points, so that people can obtain historical information on any element that can be used in various ways.
This way, visitors will be able to explore the collection of artwork both on their desktop and on their phone from anywhere – all they need is an internet connection.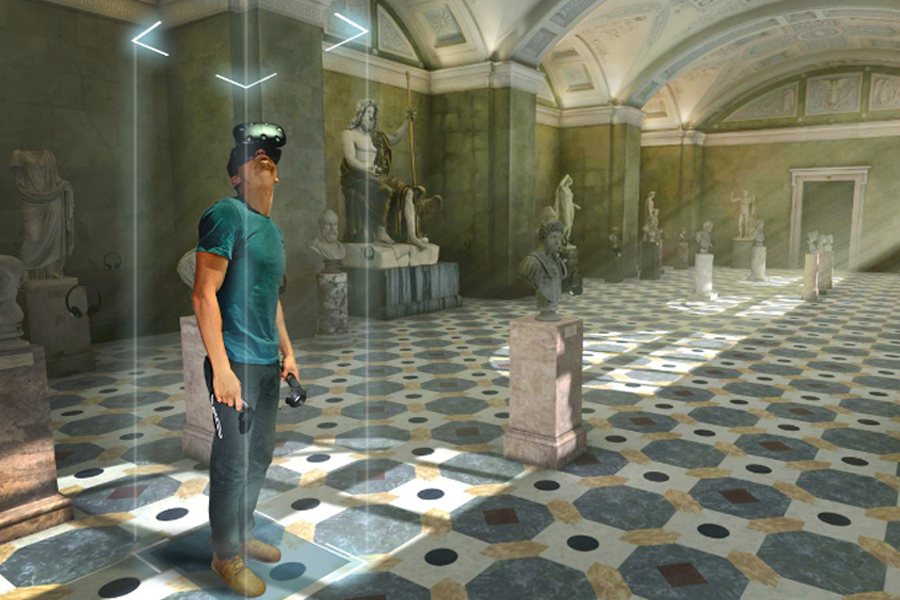 There are now many museums in the world, but also in Italy, which have begun to experiment with this new mode of use that offers undoubted advantages for those who do not know the museum or visit it for the first time.
A virtual tour is also a formidable marketing tool, in fact museums will be able to inform about the opening of new areas with selected works or rooms, adding the virtual tour to their website or sharing it on the main social networks.
Visiting a Virtual and Interactive Gallery can become a more exciting experience, offering visitors the opportunity to enjoy a remote tour, with the ability to view the cards of the works of art with all the detailed information.
In addition to visitors, there are several collectors who may be interested in purchasing the works on display. By providing a unique ID, potential customers will be able to request a live visit.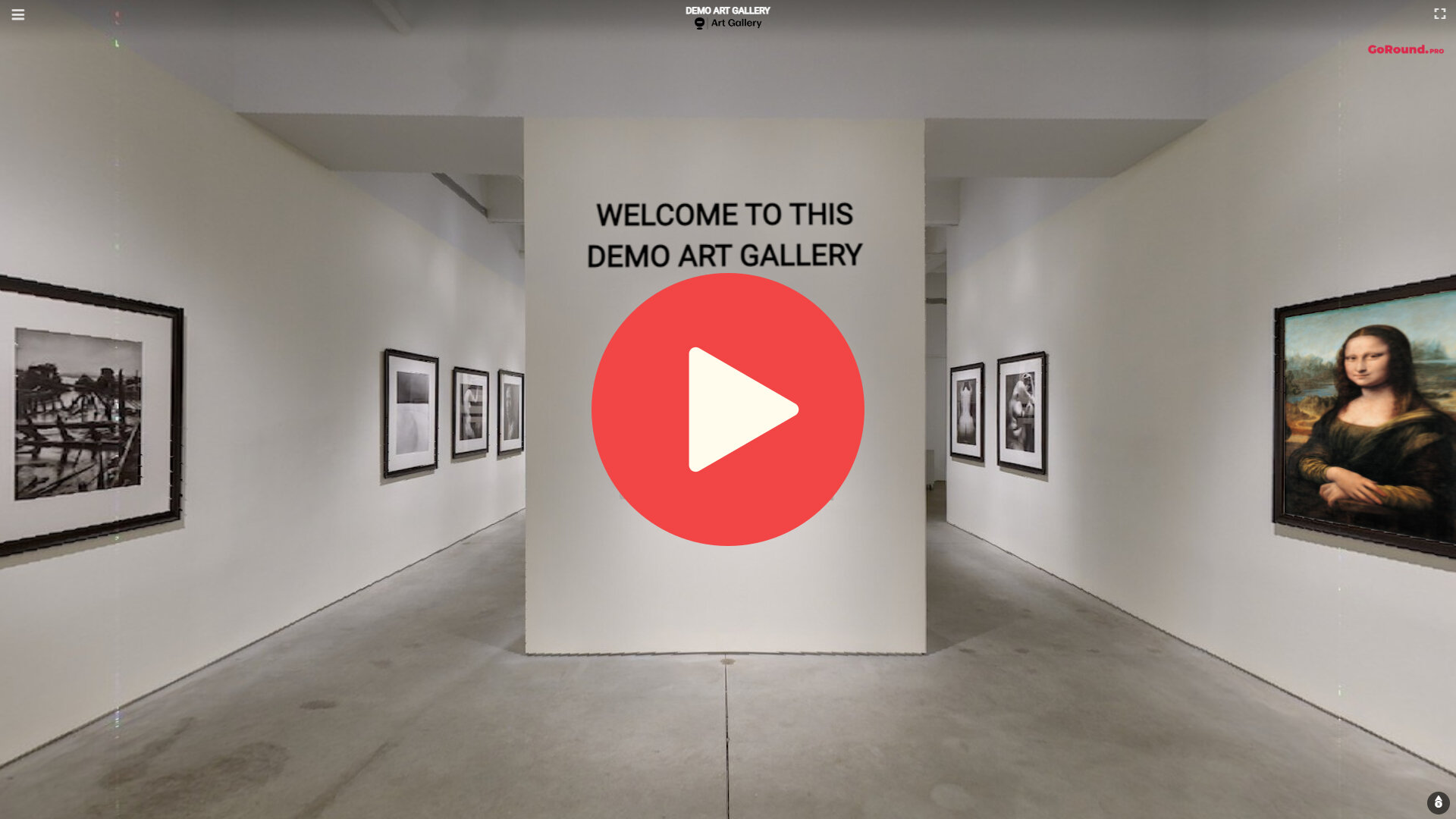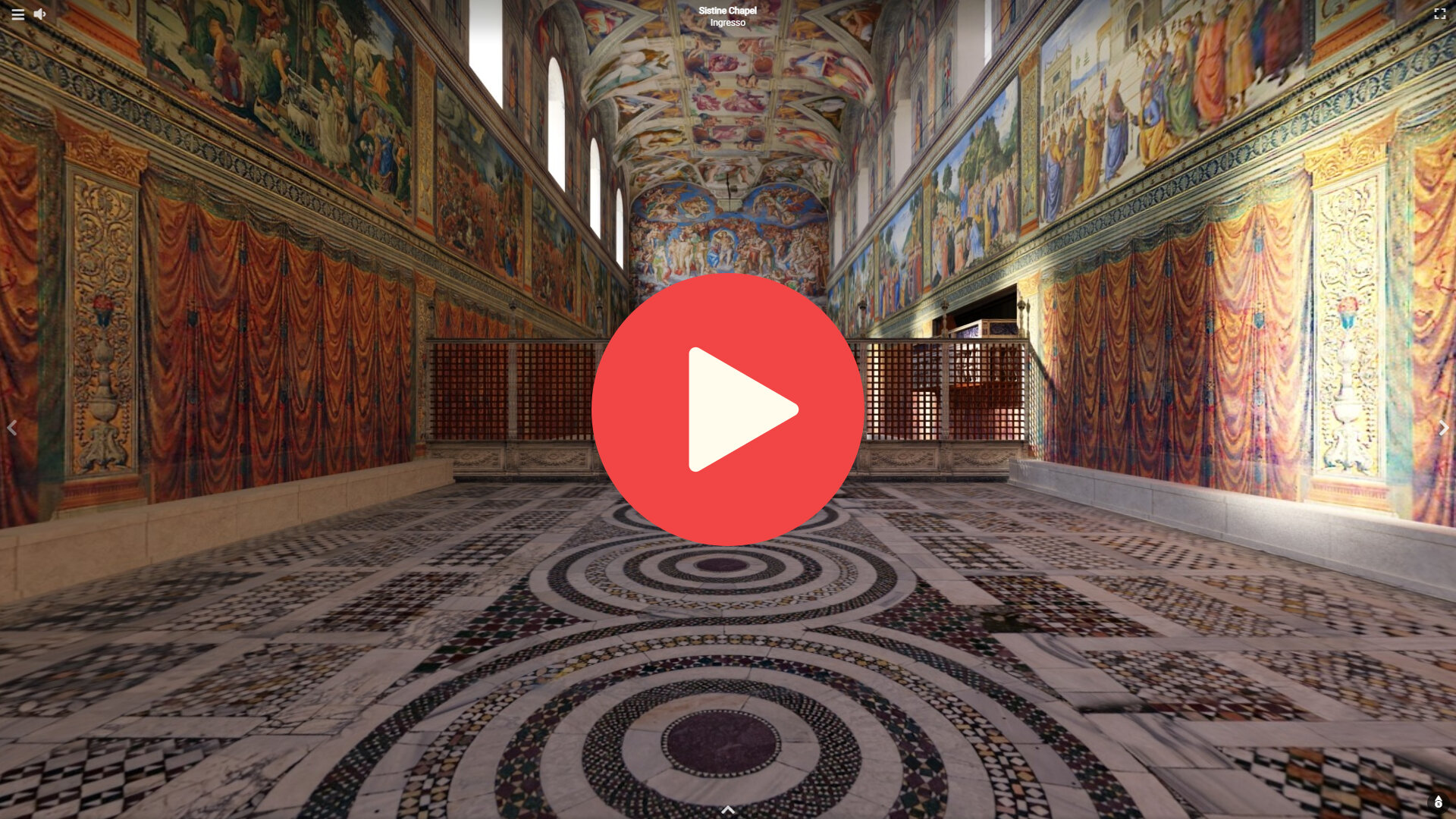 Monuments, theaters, parks and churches are just some of the different choices in what appears to be a real immersive itinerary, enriched by photographs, stories, images and documents.
Thanks to the technology of virtual and augmented reality it is possible to lead the new generations to discover the artistic, archaeological and cultural heritage, allowing a journey in place and in time.